Quote by William Arthur Ward
by Lynda
(Funny First Grade People.com)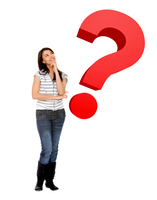 Think Awhile Before Acting
"Before you speak, listen.

Before you write, think.

Before you spend, earn.

Before you invest, investigate.

Before you criticize, wait.

Before you pray, forgive.

Before you quit, try.

Before you retire, save.

Before you die, give."
Jane's Reply
A great inspirational quote and pearl of wisdom.
Impulsiveness and not thinking before taking action has led so many of us to say "if only I had done this or that instead before I acted."
Regretfully, you can't go back and it's just too late in most instances to make more sensible choices in life.
Join in and write your own page! It's easy to do. How? Simply click here to return to Inspirations You Live By.