Your First-Hybrid-Car
Green Cars
How your first-hybrid-car addresses gas-costs, greenhouse-gases, plug-in-hybrids, and will undoubtedly influence your choice of what type of green energy car you want to own.
Each year, automotive technology is improving because it has to. Carbon dioxide emissions from different types of transportation accounts for a rise by at least 40%.
An electric-hybrid-vehicle and plug-in-hybrids can significantly improve fuel efficiency and reduce emissions much more than the conventional vehicles most of us drive now. It's a great alternative to a gas-only type mode of transportation for anyone considering their first-hybrid-car.


Each year sees increases in the efficiency of the gas-electric hybrid vehicles such as sport utility vehicles, passenger vehicles and sedans.
Just what is a hybrid, and is it worth an extra cost to me as a consumer?

Your first-hybrid-car will use different types of energy plus regular gasoline to get from place to place. It's a combination of a gas engine and an electric motor that is charged. These vehicles share two power sources.
They are much more gas efficient because they use less, and produce significant savings in your wallet. Because they burn less gas, they pollute less.
This concept can be confusing, but again, hybrid means that the vehicle is running off two separate power sources.
The most common are the hybrid-electric-vehicles, with the battery in the trunk, and the generator, power splitting device, and electric motor under the hood.
The electric motor stores energy under certain driving conditions, rather than wasting it. The energy is used later for assistance when needed like driving up a hill for example. This vehicle will shut off when stopped and doesn't waste energy that way either.
The power source switches back and forth as needed, which actually is a bit unnerving to some drivers at first.


Cost is an issue depending on who you talk to. Some think it is a reasonable price difference, some don't think so at all.
Higher fuel prices can tend to increase the costs of the vehicles unfortunately because of delivery costs to the dealerships.
Maintenance may certainly be more. Most mechanics may not be educated in this field, and so the vehicle returns to the manufacturer, which likely won't be cheap.
Parts may be expensive, and not so readily available as the conventional auto parts.
Batteries in hybrid cars last quite awhile longer than regular car batteries, however they cost more.
Fuel savings alone however, should take care of extra expense in the long run.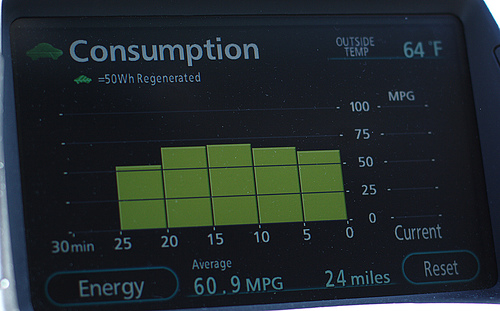 Owners of hybrids enjoy extra perks such as being able to drive in special carpooling lanes, and they can get tax breaks as well.
This is very good news for a first-hybrid-car owner.



Speaking of good news for a first time purchaser of a new vehicle, do you think you have an old clunker of a car? You could qualify for money in your pocket by visiting The Most Polluting Vehicles and see what is available provided you act quickly.


Remember that no matter what kind of a vehicle you drive, do not skip your Car Maintenance Schedule . Be careful to protect warranties, and look after problems before they get serious and too costly to deal with.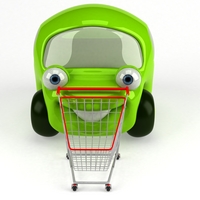 So what is the buzz about electric powered cars? Investigate your favorite brands here... Cool Electric Cars?



Electric Vehicle Charging Station locations will soon be easy to find via Google. Read up on how to find one closest to you.

The plug-in-hybrids require easily accessible outlets that are not that plentiful at the moment in general, but in order to meet the need, charging stations will have to be there for motorists.
Some outlets around the country are free, while others charge the similar fee it would be for parking in a parking lot.
Most people plug in from their homes, and vehicles charge overnight. Short term trips do not seem to be posing too much a problem.
These vehicles can travel about 40 miles on one charge before the gas engine takes over. These vehicles produce a smaller carbon footprint, and use a much cheaper source of energy.
There are many things to consider if you are debating about the purchase of your first-hybrid-vehicle.
Clean Green Cars
This site aims to help inform people about what we can do to choose a greener car to help combat global warming and save our planet for future generations!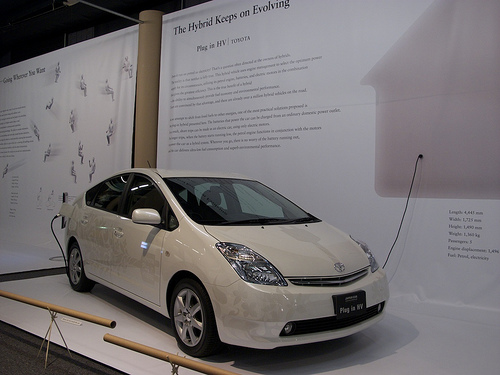 Not everyone can afford to replace their cars as quick as they would like to. Visit Fuel Efficient Cars for tips on making the most of the vehicle you have now.


Looking for new hybrid cars, or used hybrid cars?
You may need alot more information to go by which may help you decide which vehicle will benefit you the most.
Have you heard of the Green Rating?

This means that vehicles are rated on a scale of 1 through 100 in terms of their environmental friendliness. The higher the score, the greener the vehicle is deemed to be in terms of harm caused to humans and to the planet.
The green rating takes into consideration things like the emission of greenhouse-gases that contribute greatly to global warming, fuel consumption, smog that comes from tailpipes, and what kind of pollution ocurred to produce the vehicle in the first place. Obvious concerns for a first-hybrid-car purchaser.
The green rating is an effort on behalf of Yahoo Autos and the Environmental Defence Group. The Environmental Defence looks for ways on a continuous basis to best protect the planet.


You can check out what they have to say here at Green Cars for some good information.
Shopping around for quality information first is the best step towards your first-hybrid-car purchase.


Leave First-Hybrid-Car, Return To Carbon Footprint Defined Home Page