Stop-Junk-Mail
Avoid Excessive Mailings
Bombarded? Stop-junk-mail to reduce excess paper waste, lower carbon-footprints and remove yourself from intrusive-mailing-lists.
Isn't it amazing how paper clutter collects?
We get so much of it here, and most of it I hardly glance at.
My husband loves it actually. He would be lost without the junk mail to look at.
Everything imaginable lands in the driveway rolled up in a plastic bag, and every weekend I sift what goes out to recycling and what stays. We also get our local paper midweek that has the same items in it as well with extras in the mailbox. My first thought is always "there's so much waste here."
Did you know that according to statistics, we spend 8 solid months of our lives reading, sorting and recycling junk mail? Talk about wasting time and not just paper.
Over 900 pieces of unwanted junk mail lands in US home mailboxes. In fact, one third of the mail-outs are junk mail.
Another interesting statistic? 100 million trees are used for this. This also equals the emissions of at least one million vehicles. This sure adds to the strain of our carbon footprint.
Fortunately, there are some things we can try to do ourselves and put a stop to this. Some efforts may not be that effective at first, but the more aggressive we are, the better the chances we have to stop-junk-mail we simply don't wish to receive.
Mark unwanted mail "Return to Sender" and throw back into a postal box.
Open a pre-paid return envelope and send a note. Ask to be removed from the mailing list.
These two things are free to do and easy but doesn't guarantee anything unfortunately. Worth the try though.
Some people refuse to empty their mailboxes, which makes it difficult and unfair for the postman to deliver the good mail.
We need to remember, postmen are just doing their jobs; the excess mail isn't their fault, so I wouldn't advise this method.
You could put a note on your mailbox asking that no flyers be delivered. That might work.
Are local businesses in the community sending you junk-mail with your name on the mailings? Simply call them and ask to be removed from their list.
You can also call catalogue companies and banks that send out credit card offers and other such places to make the same request.
Again, there is no guarantee.
We all know how hard it is to keep telephone numbers and addresses out of the hands of aggressive marketing companies, and avoid the spam emails as well. We would like to think our requests are honored in order to stop-junk-mail we don't want, but unfortunately many times the requests are ignored.
Getting a newspaper you don't read?
Everything is so accessible online these days. I used to get a national newspaper every Saturday in the mailbox (a weekend edition) but I haven't done that in ages.
Cancel the paper if you don't want it.
Read it on the internet, at the library, or get it from a neighbor or family member once they are finished.
Speaking of the internet, avoid whenever possible leaving your address and or phone number when signing up for things.
This applies to outside of the internet too.
This means answering surveys for coupons, entering contests, returning warranty cards, filling out forms for free things, applying for credit cards when offered by greeters in department stores and that sort of thing.
Lists of potential customers are bought and sold, so remember what can possibly happen once you make your address known anywhere.
You will find yourself on those intrusive-mailing-lists and won't be able to reduce-excessive-mailings. Unwanted mail will soon start arriving!
Keep Your Mailbox Green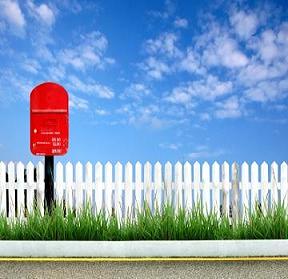 Excess mailouts come in so many forms; coupons, flyers, government mailings, free magazines and catalogues, non-profit solicitation, community event announcements, and your own municipality notices for services and advertising that doesn't have any particular address or "occupant."
You can ask your Post office in Canada to stop-junk-mail delivery and not send certain items, but note, they are required by law to deliver if something has an address, especially things from Elections Canada.
Have you heard of the
Red Dot Campaign ? They work with Canada Post regarding junk mail options.
You can also contact the Do Not Mail website, which offers solutions presented by "Forest Ethics."
Sometimes in order to stop-junk-mail from landing in our mailboxes, we have to take action. As long as nothing is done, it will just keep coming.



Leave Stop-Junk-Mail, Return To Recycling Tips

Return To Carbon Footprint Home Page