A Green-Workout-Routine
Eco-Friendly Exercising Methods
Focusing on a green-workout-routine can keep you fit, be easier on your wallet, and reduce your exercise-carbon-footprint as well. You really don't need all of the extra bells and whistles when it comes to affordable-physical-fitness.
First of all, I would like to be clear on the fact that I am no expert on being physically-fit. I know what I have done in the past to lose some weight and generally feel better, but I also know what I have done in the past (and present too) to undo it all.
So, I am hardly in a position to advise on weight-loss, though I will say, I do believe in no food after 6 p.m. at night, and I believe strongly in walking.
I may not do it as much as I should, but I know that walking faithfully had good results for me.
What I would like to point out though, is that I think there are things that we do innocently that end up serving no real greater purpose, unless you are really serious about sticking to something.
It is mainly for that reason alone, a green-workout-routine is probably the best route to take at least for starters, when you are thinking that it is time to maintain a healthier lifestyle.

Don't Fall For ALL The Gimmicks And Fads.
I look at the VHS and DVDS I have in bags in my basement, and think about how much money is sitting in those bags. It's not an awful lot, but the point is, there is something new out there everyday in the way of exercise programs. Be selective at the very least.
Everytime I saw something new on television I bought it. Used it briefly until I saw something else. This sure adds up as these programs aren't that cheap.
Actually, there are some very good products in those bags. But, your best bet is to share the cost with someone if you must have them.
Look for them in second hand shops, thrift shops and garage sales first. Buying them used, is a good way to recycle.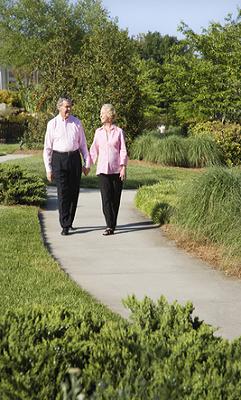 Avoid Electrical Equipment
I have three types of good machinery in my basement. They are a bit dated, but they still are good little pieces of equipment. They aren't electrical, which is a good thing.
Stay away from those types of equipment if you can. Anything you can use that makes you produce the energy yourself is better than motorized.
Rowing machines, exercise balls, free-weights, non-motorized treadmills, ski-machines, jump-ropes etc. are just a few examples of other things you can use.
How about going for a bicycle ride, a swim, or a brisk walk?
The experts always encourage these activities.
You don't have to have alot of machinery taking up space in your home, to remind you of how much you paid for it everytime you look at it, especially if it remains unused.


Share/Recycle Resources
If you do work out with a friend, an idea would be to have an assortment of what you already have at each-others' homes. You could follow one type of green-workout-routine and use some equipment at that persons' home one day, and use something different at your house. Sharing equipment and videos etc. would save alot for both of you.
When you think you have gotten all you can out of your products trade them in at a thrift shop or used video shop; turn them in for something different to upgrade and get some use out of something that someone else needs to recycle.
You can find many of these items on-line for alot less money on EBay and Amazon.com
If you are determined to purchase new products, there are products out there that are made of recycled materials only. Shop around and ask the sales-people.


Un-necessary Clothing Style
You don't need fancy exercise outfits and shoes. Personally, I've never needed anything other than my rattiest pair of sweat-pants and t-shirt and a relatively decent pair of running shoes to go for a walk or do my exercises. Your green-workout-routine attire should be loose, and comfortable above all.
Granted, it's a boost to look nice. I get that. And if you are going to a gym, you want to look nice in front of other people. I get that too. But, how expensive does the clothing and shoes really need to be for what you are doing? And, how many outfits does one person really need? Something to consider.
Check out the thrift shops for exercise wear. People usually drop off things at the start of the week after they have done some cleaning out and sorting over the weekend.
There are running shoes that you can purchase that are biodegradable and clothing that is made of eco-friendly organic materials, if style of clothing means that much to you.
Find out what is gaining prominence in the world of Environmentally Friendly Textiles when considering and shopping for your wardrobe for the gym, or everyday wear.


Controlled Ripening Technology will soon be coming to a gym or gas station near you. This will provide easier access to healthier snacks on the go!

Need a little assistance keeping track of your exercise-routine accomplishments for encouragement?
Weight charts are a great way to help obtain your ideal weight.
This information can be a huge motivational tool towards your green-workout-routine and efforts to reduce your exercise-carbon-footprints.


Do you belong to an Eco-Friendly-Gym?
Even the gyms (and it makes sense) are becoming much more environmentally concerned about how their business projects itself.
They encourage their customers to wear organic workout outfits.
They encourage customers to bring in their own reusable water bottles.
They try to cut down on their own electric use as much as possible.
They install energy saving bulbs and water saving shower-heads.
They use natural cleaning products and soaps.
Joining a gym will support local business. Working out with others gives you great incentive. Add to your green-workout-routine by at least walking or bicycling there. You will help save on gas emissions, gas money, burn some calories and breath some fresh air.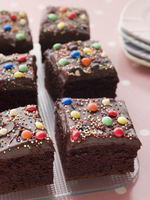 If it's a choice between this,






or this,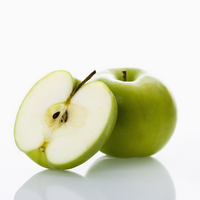 I think we know what the proper choice should be, don't you?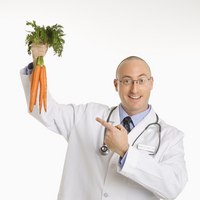 Consult and get advice from your Family Doctor or Nutritionist on the best way to change your eating habits and improve upon your green-workout-routine.



A great site if you have thought about trying tai chi for exercise. If your idea of a healthy body includes pain free flexible joints and think you may be able to have this through the tai chi movements then this may be what you are looking for. This site's tai chi how to page is a great place to start for the beginner.
Eating sensibly at home is a good idea too. If you can learn to just eat "healthier products" like fruits and vegetables and more of them, you should be fine. And fresh fruits and vegetables helps to avoid store-bought packaged or boxed items, which just ends up in the landfills. Buy organic and locally as much as possible to enhance your green-workout-routine.
The Organic Skin Care Shop offers a huge selection of hand-blended organic skin care products. Visit Organic Skin Care Products .


One of the best things you can do? Get involved in community events or environmental group activities. Join in hikes or walks for causes whenever you can. Volunteer in a community garden. Pick up garbage, or join any kind of program that gives back in your area. Now this is a truly environmentally friendly workout!
You most definately will be practicing your green-workout-routine, reducing carbon footprints, not spending money and you should get a great sense of personal satisfaction from the experience as well.


Leave Green-Workout-Routine
Return To Carbon Footprint Defined Home Page