Air-Pollution-Indoors
Breathing Toxic Air
Take basic steps to reduce air-pollution-indoors to breath easy without heavy air pollutants.
How long have you been frustrated with the effects of air quality indoors?
Feel like you aren't really getting anywhere with it?
As bad as things can get outside, it's disturbing to know that our very own household air is at the very least, 3 - 5 times more polluted than what we inhale outdoors.





There is no sense really worrying about carbon-emissions and the pollution outdoors, if we live in a home that has a terrible standard of air-quality inside.
It just doesn't make any sense.



Poor quality indoor air is in the top 5 list of environmental health hazzards according to studies done by the Environmental Protection Agency.


Sub-standard air results from any number of reasons and combinations of the activities and goings-on in our homes.
You may already be aware of the some of the more
obvious things.
Spending a fortune on air-fresheners?

Does your air just feel stale and heavy?

Do you or family members suffer frequent colds, general stuffiness or allergies?

Do you notice a lingering blah odor that you can't seem to get rid of?
Constant spraying and lighting candles for the sole purpose of getting rid of "something" would be a definate indication of a type of air-pollution-indoors, and that you know something isn't right.


Consider Some of the Factors that
Contribute to Air-Pollution-Indoors
Cigarette smoking in the home

Pets in the home

Heavy carpets, heavy drapes

Presence of mold and mildew

Chemical cleaners and over-use

Poor ventilation in the home

Irregular cleaning habits

Synthetic and chemically treated home building materials

Synthetic and chemically treated home furnishings

Heavy air pollution outdoors in your area

Residing in a damp climate



Because of concerns regarding air quality, many Government Agencies have insisted upon the use of environmentally friendly products only for personal use and office cleaning. This is going on in schools and various government buildings everywhere.



There are a number of things that can be done to improve your air-quality at home and reduce the air-pollutants at the same time.
Some can be immediate quick fixes, and others may have to happen over time, which may require a lifestyle change. At least it is a start.
Not only is smoking one of the worst health hazzards we inflict upon ourselves, it's proven that second-hand smoke is a killer to those who don't smoke as well. Giving up smoking is a hard habit to break. I know this myself, and am seriously wondering if electronic cigarettes could be a start towards kicking the habit.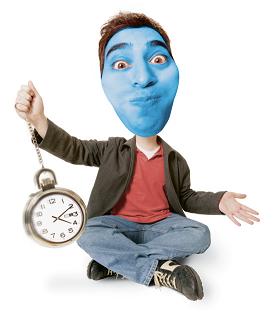 Send the smokers outside immediately.

Make sure any air filters you have are clean.
Clean or replace if necessary.
Check for mold in bathrooms and other damp areas
and take steps to remove it.
Use a dehumidifier in the damp areas to prevent
moisture build-up and resulting mold. Basements
usually need dehumidifiers. Use a humidifier in
the winter months for easier breathing.
Have exhaust fans in your kitchen, laundry and
bathroom to prevent moisture and exhaust odors.
Make sure your fans are cleaned and dust-free to
remove the air-pollution-indoors.

Get rid of heavy carpets and drapes. These are
notorious for soaking up dirt and dust and odors
that we can never entirely get clean by ourselves.
If possible, switch to lighter curtains and area
rugs that you can easily clean yourself by running
through the washing machine or steam-cleaning.
Stop spraying air-fresheners. Use open boxes of
baking soda instead. Continuous spraying causes
that heavy air feeling too.
Get rid of dust and dust-mites by frequent washing
of bedding in hot water. See more tips on how to
Kill Dust Mites


Switch to natural cleaners to avoid using heavy
toxic chemical cleaners. By following some
recipes, there are safe cleaners you can make
yourself, but get the job done. If you must
use chemicals, make sure there is plenty of
ventilation.
Switch to natural paints and wall coverings that
don't give off toxins over the years and contribute
to the air-pollution-indoors.
Painting South Jersey Homes "Green"South Jersey painting contractor reviews green paints - find out the pros and cons of zero VOC, clay and milk paints.


Keep your pets well groomed and shampooed regularly
to avoid dander and pet odors. Check for skin
irritations that can cause some not-so-nice odors.
Change the pet bedding frequently. Pet odors contribute
greatly to air-pollution-indoors.
Are you an aquarium owner ? When fish-tanks and turtle tanks "turn" it's fast, and pretty nasty. Keep your aquariums cleaned regularly.



Best Air Purifiers - Offers researched information and expert advise on different brands of Air purifiers.


Faithfully stick to a cleaning routine for dusting,
vacuuming and washing floors. This applies anytime
of course, but is especially important if you have pets.
Empty litterboxes everyday.
Deodorize your kitchen drain regularly and keep your
sinks sanitized. Keep your oven free of grease spills
to avoid oven smoke.
Have duct-work cleaned and serviced on a regular basis.
Get rid of free-standing water that could be in a
corner of your basement before it breeds bacteria
and mold.
Be in the habit of putting out garbage every night.
Get it out of the house and store it somewhere until pick-up.
Take advantage of nice days, and open your doors and
windows whenever possible. Let the air flow through
your house. The outdoor air may never be perfect, but
a full air-exchange is good and necessary.
Install carbon monoxide detectors to prevent carbon monoxide poisoning.


Invest in houseplants. Not only can they do a wonderful job of removing the air-pollutants, they just look nice too.
There are quite a number of Air Freshening Plants that will do
a superb job. Take a look.



Learn expert gardening advice from a couple that have been gardening for over 25 years. Not only will you learn gardening tips and techniques, but Julie will show you how to bring the outdoors in, with garden crafts that you can do yourself from flowers and plants you grow in your own garden.

Flowers, Plants and Gardening Advice


Hopefully you have seen a few tips here that once put into action will make all the difference in reducing the air-pollution-indoors at your home.


Leave Air-Pollution-Indoors, Return To Carbon-Footprint Defined Home Page