Are the appliances we are using energy-efficient or old and outdated?
What about fuel efficiency regarding mode of transportation?
What about foods we eat? Where do we buy it?
How does it physically get to us?
What kinds of habits (good or bad) do we keep?
Are we faithful recyclers? Do we recycle at all, or does everything we own with no further use find a way to the landfills causing an incredible increase in carbon emissions?
How do we entertain ourselves? What kinds of hobbies do we have? How are they hurting the environment?
Can we make wiser choices in our current lifestyle towards going-green, and adapt to green-living-habits?

For the average individual like myself, sure I could.
I am well aware that I don't recycle "properly" like I should.
I am aware that I waste items that could be used for other purposes If I really thought about it. I am aware that I get lazy and use my dryer sometimes when I don't really need to.
I buy things I could get along just fine without while they eventually collect dust and get tossed anyway.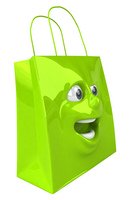 One of the biggest culprits at my house are plastic bags. Just can't seem to avoid them.

See interesting facts and wiser choices about eco friendly bags at the Eco Friendly Emporium.




In fact, there are many ways one can change lifestyle.

Change the way you live with voluntary simplicity by choosing to simplify your life in every area that seems overwhelming, draining, or excessive. Get out of the cycle of consumerism and debt, accumulation and waste, disappointment and dissatisfaction, and emptiness and desire for more. Live lightly and naturally.






Voluntary Simplicity




You'd be amazed at how many ways there are of going green in your own home. For example, Green-Energy-Efficient-Homes.com, a website for helping people save on home energy use, explains that energy saving window coverings can really cut back the heat escaping from your house in winter, or the heat leaking into your house when the air conditioner is running.




WHAT IS YOUR CARBON FOOTPRINT? How would a Carbon Footprint Calculator possibly figure this out about me? Find out.


Greenwashing-Tactics are heavily aimed at vulnerable consumers.
Become educated, and be aware of them if you are going-green.


Changing our ways at home is one thing and a job in itself to get used to. We need to do something though. Check out what's going on in what is known as the North Pacific Gyre These are all just small but good examples of the countless ways you can begin to implement changes and make some differences by going-green a little at a time.

Common-sense will save money too in the long run.

Remember, it's all intertwined towards reducing the chain-reaction effect that contributes to global warming.


Going-green requires some imagination, willingness to make-do with certain things, and in some cases, determination to work hard. Visit Country Life Home Improvements and see what renovations and projects the "Country Renegade" is up to that uses what is available, and is good for the environment too.


The science of it all can be a little complex in some areas on the much larger scales.

Individual and personal choices may seem confusing and in vain when after making all of your best efforts,you know for a fact for example, that you drive ANYTHING but a vehicle that is fuel-efficient.

So much for going-green, huh?

Well, that's just life. It's not expected or always financially feasible to replace vehicles among other things at the drop of a hat.

So, yes, it may seem like the savings in one area are cancelled out by choices made in another.

It would be easier to justify doing nothing, right?

But, 2 wrongs have never made a right. If everyone did nothing, nothing would ever change.

Baby-steps do matter!




Why-go-green? What can I possibly do that can help the big picture? This is a common question, and causes people to lose their enthusiasm. Focus at home first.
Don't focus on what you can't change, rather focus on what you can and are willing to change. Once you have started finding ways of going-green gently you may just become a bit obsessed with making it a thoroughly enjoyable new eco-friendly living habit and challenge.



Have An Opinion Or Tips About This Topic You Would Like to Share?
What do you think about the green living lifestyle, and the state of the planet?


Is it important to you? Not important?

Opinions do vary, and we don't mind listening. Keep it friendly though. Just pretend you are talking to your mom!

Share some great tips, and tell us about some green living changes you've made at home.
What Other Visitors Have Said
Click below to see contributions from other visitors to this page...

Leave Going-Green, Return to Carbon Footprint Home Page