Lower Fashion-Carbon-Footprint
Follow Green Fashion Trends
Hippyish? The Fashion-carbon-footprint of today dispels that myth as sustainable-fashion-designs increase in popularity, and fashion styles move into the direction of eco-friendly apparel.
And no, the fashions are not "hippyish" though there was a time that this type of fashion trend was stereotyped as blah, uncomfortable, weird, not form fitting, and plain. Designers and consumers alike just weren't "aware" and there was at one time, very little choice in terms of what was stylish and available in the way of environmentally-friendly fabrics and materials.


Who and what decides what's in style these days?
It's very difficult for most people to ignore the new trends and pretend not to notice what everyone is wearing. It's all around us through various forms of media, magazines, newspapers, the internet.
People within our own social circles can be walking advertisements for what's hot these days.
Style and comfort has always been a given
With the ever-growing green-movement and the wish to rid our surroundings of pollutants, there is the desire to re-use, reduce and recycle.
The fashion Industry is not an exception, but not everything can be properly recycled.
Accountability is becoming huge in all types of business and modern-day fashion-designers are striving to be more responsible towards lowering our fashion-carbon-footprint.
The use of eco-friendly fabric is just one piece of the process. Method of production and resulting total carbon footprint is the second part and so important. You can't really have one piece of the process but not the other and expect to be thought of a full-fledged member of the sustainable-fashion-design industry.


There are unhealthy fabrics out there because of how they were produced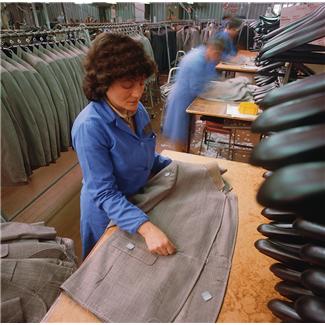 It's very preferable that fabrics not be loaded with dyes that will cause skin rashes, the feeling of being nauseated, or being tired all the time. This is the effect some of these items have on people. Vegetable dye in the sustainable-fashion-design production process for one example, is much better to use.
Other considerations?
What does it take to make and sell these materials in terms of safety for the workers who are producing and packaging them to deem them eco-friendly garments?
What kind of packaging is used?
Where does the fabric originally come from?
Durability and the feel of the material is important to a consumer and has to be factored in as well.



Eco-Friendly-Fashions Extend Far Beyond What We Wear
Eco Friendly Shoes from a huge variety of natural and recyled materials, AND in the vegan sense are becoming so popular.
Other accessories like eco purses and bags are becoming the norm.
It also includes how we decorate in the home.
What kind of fabrics cover our couches and chairs?
What are the chairs structurally made of?
What are the curtains and cushions made of?
What kind of materials were used to produce the bedding we sleep on?
What are the rugs we have in the home made out of?
These are all part of our fashion-carbon-footprint too, not limited to just the clothes on our backs.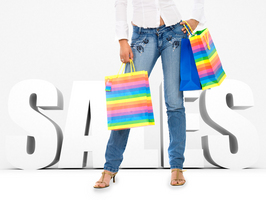 Materials like flax, bamboo, hemp, organic silk, the use of natural colors to name a few are now being worked with in so many areas that directly touch our lifestyles in some way or another.
The modern-day green bride may opt for an Organic Wedding Dress . Lovely!
These materials can be light and airy, comfy, durable, great as casual wear or dressy and not weird, uncomfortable, blah, plain or "hippyish" as some would think.
And, these fabrics can offer a degree of safety to people with allergies and sensitive skin as some fabrics naturally resist mold and are anti-allergenic.

As more and more sustainable-fashion-design emerges, so does public awareness through the media not to mention there are so many websites springing up to promote their own eco-friendly- fashion brands.
It's almost not cool to wear something that isn't geared to being environmentally friendly and green-fashion worthy these days.
More and more of the well-established and the up and coming fashion designers of today are trying to incorporate these ideas into reducing the fashion-carbon-footprint as they produce their lines.
Their products are increasingly being worn and promoted through celebrity Hollywood actors and actresses. What better vehicles for promotion of public awareness and walking advertising?
Lowering your fashion-carbon-footprint is something you may want to think about next time you are shopping for clothing, accessories or something decorative for the home.
Image: Salvatore Vuono / FreeDigitalPhotos.net


Need to revamp your wardrobe, but on a budget? Kids need clothes? Consider hosting a Clothes Swap Party and do a little more to reduce your fashion footprint.


Leave Fashion-Carbon-Footprint
Return To Carbon Footprint Defined Home Page