Offset Heating-Oil-Prices
Timely Furnance Cleanup Is Important
With the fluctuations in heating-oil-prices, oil-furnace-maintenance is crucial to reducing energy emissions and saving money.


As high heating costs rise tremendously it should be priority to keep this bill down as much as possible by taking good care of your heating system.
As much as 2/3 of your annual energy bill is made up of how you heat.
Most homes today are heated by forced-air-furnaces for oil and gas.


You can do some things yourself to help your heating oil system run properly and efficiently.
If you should happen to need to purchase a new system keeping up on the newest technologies on the market would be especially helpful. Newer designs are more and more energy efficient when running, and when the equipment is off, heat loss even then is greatly reduced.
Check how your present furnace has been rated for efficiency standards. A high energy-efficent-furnace can save up to 25% of your heating costs.
Be aware that a larger furnace system that is too big is not a good thing overall. It will have cost you unnecessarily alot more money initially, and acutally operates in an efficient manner.
Like other heating and cooling units, these pieces of equipment are built and intended for specific spaces and specific-sized areas.
Consult the Professionals and let them tell you the proper size and make of a system to buy for an energy-efficient-furnace.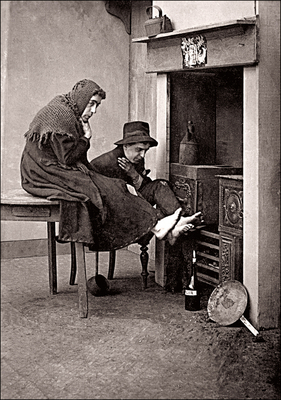 Keep Your System Clean and Very Well Maintained
At the start of the season, have a qualified service technician give your furnace a checkup.
Dirty filters block air flow and so they need to be changed or cleaned every few months. Some people change them monthly during the Fall and Winter months.
If your furnace has to work harder because of dirt build-up on the filter, heating-oil-prices might as well not be a genuine concern.
The fan motor may be able to be adjusted in order to increase air flow through the home.
Make sure all pipes are properly attached. Leaves or nests outside can cause blockages. Make sure none are present.

Snow can be a big problem for all furnaces.
Be sure to check the Furnace Intake Pipe for possible snow blockage outside. It's something that is very easily overlooked by people.
Keep the area around your furnace clear, and don't store any flammables in the same room.
Make sure furnace air openings are clear.


Close doors to rooms you don't use. Don't heat garages or crawl spaces or poorly insulated areas.


Position Your Thermostat Properly
This little wall-mounted device is very sensitive to heating and cooling sources.
It should always be on an interior wall away from heat sources like night lights, lamps, direct sun, heat vents and the fireplace.
Thermostats should not be near windows or hallways or doors where drafts will falsely affect the sensor.
A programmable-thermostat and reducing the settings of the temperature will help to save on costs especially when you are away.
Tip - If you are cold, raising the thermostat really high really fast does not heat your house any quicker and just wastes energy for nothing.
Just raise it by a few degrees, and be patient.


Keep an eye on heating-oil-prices and get your tank filled in the summer or early Fall. You may see lower prices at this time of year.
Your oil dealer may be able to advise you about some kind of a plan over the year which will at least stabilize the bill that comes monthly. He may also be able to advise in regard to capped or fixed price programs.
The Home Energy Audit could be a good idea before the cold season starts to make sure your furnace is running efficiently to start with.


Think of high efficiency.
A mid-efficiency model of furnace operates at 80% efficiency. This means that 20 cents from each dollar spent is wasted. Newer furnaces work at more than 90% efficiency.
You can reduce greenhouse gas emissions greatly and save money too by upgrading the older furnace.


If you don't have the proper chimney, too much chimney condensation will destroy it. An efficient oil furnace requires a good chimney, so make sure you have a liner made from stainless steel. Newer condensing oil furnaces made since 2003 have rectified this problem a great deal.
Dealing with high heating-oil-prices can be an uphill battle even if you are faithfully maintaining your oil furnace. It's only as good as the shape the rest of your home is in and your efforts to correct problem areas as needed.



Leave Heating-Oil-Prices, Return To Carbon Footprint Defined Home Page