Your Car-Maintenance-Schedule
Reduce Your Vehicle's Carbon Footprint
Stick to your car-maintenance-schedule and regular vehicle-check-up for longer lasting performance.
Tune-ups are done for a number of reasons. People may want to go on a long trip and need to be assured their vehicle is operating properly before they leave. It just gives them peace of mind so that they don't find themselves in trouble on the road.
They may be passing on the vehicle to a family member, or they are just simply getting ready for the winter or summer months ahead.





Most people have alot of money invested in their cars and trucks because of bank payments, the added extras and luxuries, and insurance responsibilities to name a few. Of course, there are the ever-increasing gas costs.
Save money and look after your automobile nowadays more than ever to reduce your vehicle's carbon footprint.



Filters and oil need to be checked to ensure fuel savings and
protect the life of the engine. Oil-changes are recommended
within specific time limits based on mileage or actual calendar
dates.
If you should happen to do your own oil changes, make sure the
proper grade of oil recommended is being used. Anything used
that is different to that, can lose up to 2% in gas mileage.
Be sure to dispose of your oil properly as well. You can take
it to a local garage to see that it gets recycled. Or, make
sure it's in some kind of sealed container and deliver it to
a facility that deals with hazardous waste.
Basically, anything that hasn't been checked in awhile, like
air-conditioning for example that hasn't had any use over the
winter months, will be checked to make sure it is in good
working condition. Your car-maintenance-schedule is usually
timed for the Spring months.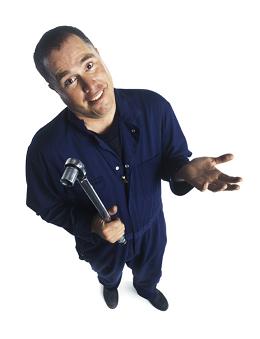 Your owners' manual and garage manual will list what kind of a
car-maintenance-schedule is recommended during a tune-up on
your vehicle.
You also don't want to risk voiding your warranties, as
regular tune-ups are a must in order to keep your warranty
in effect.



Some people have a very different view of just what a tune-up
means. Apparently, according to the Car Care Council, many
people don't feel that todays' vehicles require what was known
as a typical car tune-up, because of the technology involved
in producing them in the first place. This is not the case
however. As technology has become more and more advanced, so
have the procedures required to maintain efficiency.
Ignition and fuel systems are quite highly sophisticated and
controlled by computers, as are engine and transmission
functions. These things used to be looked after manually
but are now looked after by electronics, due to the increase
of concerns in the areas of fuel economy and lowering of emissions.
The Car Care Council advises that battery efficiency, engine
mechanics, check of onboard diagnostics, fuel, ignition and
emissions checks should make up the modern tune-up for the
vehicles of today.


The once per year appointment will replace any car parts that
may not seem urgent at the time, however holding off will cause
continual decreasing of performance. This can eventually lead
to other problems involving other areas of the car.
The Council also strongly recommends that customers take the
time to really know their vehicles, and get to know the
systems that run their vehicles. Be always aware of what
indicator lights really mean.


Keep your car-maintenance-schedule with your Mechanic.
If you want to save money and keep your vehicle's carbon footprint under control, a top mechanic at your disposal is worth every single penny to reducing vehicle neglect.


Leave Car-Maintenance-Schedule, Return To First Hybrid Car


Return To Carbon-Footprint Defined Home Page