Caring-For-Trees
Restoring Storm Damaged Trees
Unhealthy tree? Caring-for-trees, especially after rough weather, should be left to the professionals for their expert tree-care-advice. They can certainly teach you how to cope and what to look for the next time you may suspect your tree can't be saved.
Storm damage can affect your home in the severest ways, but your landscaping suffers as well, namely, your trees.


Don't be too quick to chop a tree down and discard it. They are expensive, contribute to C02 reduction, and it's just a shame to lose it.
You may be able to save it afterall with a little extra attention and care.
On the other hand, trying to take care of the tree yourself, may do more harm than good. An expert like a Tree Surgeon or Arborist, should be consulted for their expert tree-care-advice.
Saving-damaged-trees is what they do best, so don't hesitate to take advantage of their knowledge and know-how.


These people are focused on the health of the trees and are able to provide the methods of pruning, transplanting and prevention of tree disease.
If you suspect a severly wind damaged tree is in your yard, check for hanging branches that could cause immediate danger or involve electrical wires. If this is the case, call professionals immediately to deal with this.
Otherwise, pruning and cutting back may be all it takes for saving damaged trees you may now have.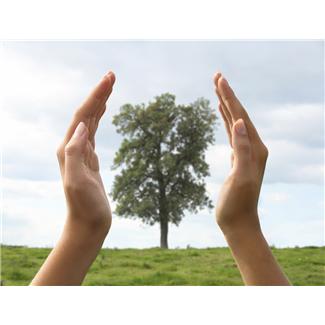 Open wounds on trees are like open cuts on us.
We need to keep bacteria out, so that the healing process begins and no decay sets in.
Proper cutting back or pruning little branches and limbs to the main limbs or right to the trunk may be necessary. Cuts in the proper places are very important. You don't want to encourage really weak limbs to grow that won't last during the next heavy windstorm.
This is a good reason to seek expert tree care advice if you aren't sure what the weakest limbs are.


Ripped and torn bark should be removed as well, but do not overdo it.
An overly stripped tree removes food resources from the tree.
The inside layer of bark feeds the tree, and it shouldn't be exposed more than necessary. This just invites disease.
So, know when enough is enough when stripping damaged bark.


So again, caution needs to be taken when caring-for-trees after damaging storms.
There really is a proper way to go about it.
If you can save a tree that will grow to aid in carbon footprint reduction, your efforts have been very worthwhile.



Leave Caring-For-Trees, Return To Earth Day Worldwide


Return To Carbon Footprint Defined Home Page