Your Green-Hotel-Critique
Where Are The Green Accommodations?
Share your personal green-hotel-critique with those in search of eco-friendly-accommodations.
For those planning a holiday, your green hotel review could be extremely informative. Many travellers are so dedicated to the green living concept, and are searching for accommodations that will make them feel more at home and in line with how they live.


More and more Hotels are boasting of the changes they have made in keeping with reducing carbon footprints, and providing an environmentally friendly hotel experience. They not only want to cater to green-living everyday patrons, but to Corporations, VIP's, eco-friendly organizations and so on.



Did you experience this where you stayed?



If you did, we would sure like to hear about it.
Consumers now are demanding eco-friendly standards in so many aspects of their daily living and travel and accommodation is high on the list.
Water conservation, basic services, cleaning methods, and energy conservation to name a few can be obviously in place or sadly lacking. Customers take note of this, and either choose to book again, or look for another place to stay.
Meals can be more important to some than any other possible consideration. People love their organics for freshness and because of the obvious issue of consuming only pesticide-free foods.
Obvious waste is another standout in any Hotel and duly-noted as well by the travelling public, especially if they are green-living oriented.
Did a specific hotel stand out for eco-friendliness?
Did the hotel aim to please you in general?
Did they live up to your expectations as being green, or could you spot glaring areas of misrepresentation?
Was there room for improvement in a number of areas or only a few?
Was the food fresh, tasty, obviously organic in nature?
Was it affordable or did you find it pricey for what was being advertised?




WOULD YOU VACATION THERE AGAIN OR PASS?

Opinions about this topic you are willing to share would be great!




We would love to post your thoughts and advice for future-travellers, and if you have a photo, feel free to send it along.

Your tips may just help someone finalize their plans for taking an eco-friendly holiday and we thank you so much for whatever you would care to contribute.

You don't have to name names either. If you are a frequent traveller, we would be interested in what you are "seeing out there" in the world of eco-friendliness. What's your opinion?

Are Hotels evolving in this area?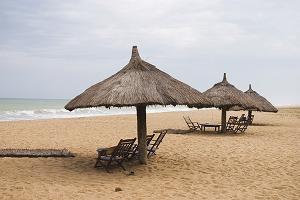 Your Green Hotel Critique
This is your opportunity to give the benefit of your knowledge.
What Other Visitors Have Said
Click below to see contributions from other visitors to this page...

Green Ontario Hotels Not rated yet
How do you find truly "green Ontario hotels" when you're travelling? "We're a green hotel." "We're environmentally friendly." These slogans have …
Leave Green-Hotel-Critique
Return to Eco-Friendly-Vacation

Return To Carbon-Footprint Defined Home Page