The Meaning-Of-Roses
Rose Color Conveys Distinct Message
Define the meaning-of-roses for correct rose color interpretations because for those who know all about it, they could misunderstand something said.
This is very true!
I've received many bouquets of different colored roses in my life and though I am aware they have a particular meaning associated to them, I've never really honestly given it any thought. I was too busy looking at them, because all roses are beautiful to me, regardless of the rose-color-symbolism that's attached, or how they were presented.
However, I will say that I have never received black roses; I would have taken notice of those, as I have always understood black roses to signify death, or vengeance.
It might interest you to know, that some people choose to view this as the death of an old habit, and the opening of a new door in their lives to something better. I guess that's certainly one way of giving these roses a more positive spin.
And by the way, there really isn't such a thing as a black rose; there are roses so red that they may seem black, but they really aren't.


Speaking of symbolism? I do know that dead roses are not a good thing to get. They symbolise "sadness, the end of a relationship, something broken."
I guess this would be just about as disappointing as receiving a black rose.

Photo credit:nazka2002 from morguefile.com
The rest of the roses I know about, have happier meanings attached to them.
Still, they may be "happy and more positive" but still convey a message, so be aware of the meaning of different colored roses when you so gladly give them as gifts or gestures. It just may not be quite exactly what you really meant to say to someone else.



The Meaning-of-Roses As Intended By Their Colors
The Meaning Of The Red Rose
What says "I love you" more than this flower? Known world-wide as the universal symbol of passion, romance, and love.
A love that lasts forever.

Photo credit: cohdra from morguefile.com
The Meaning of the White Rose
A symbol of innocence and truth; missing someone, heaven-sent Purity, brightness. "You are an Angel"

Photo credit: chamomile from morguefile.com
The Meaning of the Yellow Rose
Conveys the message of friendship, congratulations and caring.

Photo credit: xandert from morguefile.com
Rose-color-Definition For The Coral Rose
Expresses strong desire.

Photo credit: cjessen from morguefile.com
The Meaning-of-Roses Light Pink
Happiness, fun; sometimes sympathetic feeling

Photo credit: jeltovski from morguefile.com
The Meaning of the Dark Pink Rose
Conveys "Thank you, respect, gratitude" and can have association with fight against breast cancer.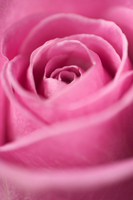 The Meaning of the Orange Rose
Desire, enthusiasm, a new beginning. This is why orange roses are seen frequently in bridal bouquets.

Photo credit: leonexis from morguefile.com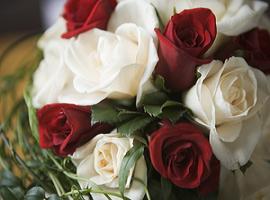 Did you know, that if you combine red and white roses,this rose-color-symbolism means bonding and harmony?
If you receive two roses intertwined, this means a proposal is in the works.
Presentation has meaning. A red and pink combination means that the one receiving is young and beautiful.
A bouquet that hasn't blossomed yet signifies "young love."
Red and yellow roses together wishes the one receiving to go out and "have fun."
Easy to see where roses and their meanings can be very significant...or spell trouble perhaps?


The Meaning of the Purple Rose
Love at first sight for the sender; totally enchanted!

Photo credit: jeltovski from morguefile.com
The Meaning-of-Roses, Pale Pink
Gentleness, gratitude, grace

Photo credit: Saffrodite from morguefile.com
The Meaning of the Peach Rose
Thanks, gratitude, appreciation


The Exotic Blue Rose
Mystery, Intrigue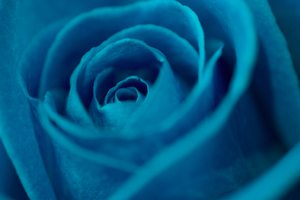 The Exotic Green Rose
Fertility
Deep Burgundy Rose
"I think you are very beautiful"


As you can see, the meaning-of-roses depends upon their color and presentation and you want to make sure you get it right. Some people take rose colors and their symbolism very seriously. They could be offended, puzzled, or absolutely overjoyed.
Leave Meaning-Of-Roses
Return To Eco-Friendly Valentines Day

Return To Carbon Footprint Defined Home Page