Homemade-Costume-Ideas
Handmade Halloween Outfits
Suit yourself literally with your own homemade-costume-ideas and frugal-costume-making tips.
Keep in line with your green lifestyle, and make the effort to see what you can come up with items from around the home.
You can reduce your carbon footprint by keeping materials out of the trash, save some money, and create some very nice and cheap-halloween-costumes at the same time.



Spending money at anytime when a costume is needed is big business.
On Halloween for example, the need for a costume is a huge industry.
The over 18 crowd forms a significant percentage of this consumer group that not only buy for their children but buy specifically for themselves to celebrate the occasion.
Well, adults can enjoy Halloween too, right?
This is definately good for industry, but not so good for the landfills in the end.
The best homemade-costume-ideas come from being frugal and frugal-costume-making can land you a very nice but cheap-halloween-costume for next to nothing.
Begin your search for an outfit to dress up in either for yourself or your children right in your own home.

Go Through Your Closets
Check out your collections of hats, belts, leotards, nylons, ties, suits and vests.
Take into consideration summer and winter clothing.
Look at your shoes, boots, purses, sunglasses, scarves, hair accessories and costume jewellery.
Check out everyone's closets, girls and boys, for any kind of possible accessory or clothing item that might give some hints for dressing up. Some toy items make wonderful accessories.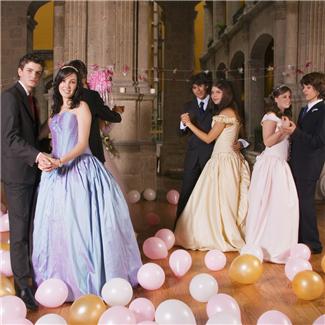 Go Through Your Trunks And Storage
Most of us have "keepers" that we don't want to part with and have put away for safekeeping.
An old prom dress, party dress, uniform of some kind, some great vintage items perhaps? Keepers from your hippy days?
Whatever you have, you may be inclined to revive it and get some kind of use out of it one more time.
Go through your linen closet for plain old white sheets you may not want for a variety of homemade-costume-ideas.


Ask To Go Through This Routine With Extended Family Members
Ask your parents, aunts or uncles, or grandparents if you can take a look at what they might have. You never know what treasures Grandma may have that would be perfect for a great costume in the way of outfits, hats, vintage-era or other accessories. Wigs perhaps?
You may find they might be relieved you are going to help them get rid of some things finally out of their houses.


Do You Do Crafts? Can You Sew?
Do you know anyone else who is talented in either one or both of these areas?
Look at what you have in the way of glue, sequins, glitter, beads, old junk jewellery that you have wanted to toss, but haven't yet.
Look at extra materials you may have on hand like pieces of fabric, strips of satin, ribbon, lace, and things like that.


Getting any ideas yet?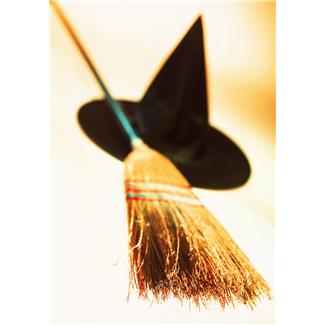 Be sure to gather up anything that was used last year, like store-bought kids' costumes, masks, accessories, wigs etc.

Put it in a pile, to see what else you have to work with.
Make sure you have lipsticks and makeup. Face paint can be bought quite cheaply if you need to.
Got decorations from New Years Parties or any type of masquerade parties? Have a look at those as well.


Family Members In Specific Occupations?
Could you borrow something from any of these people in the way of clothing items and accessories, i.e., hard-hat, nursing uniform, chef uniform?
How about people who belong to a gym or a dance class, i.e., aballet outfit, or have specific gym wear? There are so many possibilities here for some wonderful homemade-costume-ideas.


Summer And Fall Are Great Cleaning-Out Opportunities
Attend garage sales, and Church rummage sales for some great buys if you aren't finding anything at home. You are bound to find some great clothing items and gently used costumes.
Go to Goodwill stores, the Salvation Army Thrift Stores and try the Vintage Stores as well.
Can't think of any homemade-costume-ideas at all? Browse through a store or a catalogue for inspiration. Kids' toyboxes can be treasure chests for ideas and material to work with.


If You Have To Buy A Costume For Any Event
Hopefully by this time, you have some great homemade-costume-ideas to consider.
If you buy at all, whether it be from the thrift shops or an actual costume shop, buy as "basic" and cheapest as you can.
Get your creative juices going, and think about how to embellish with accessories yourself with bits and pieces you can borrow or find at home.
You can jazz up a semi-plain party or prom dress that you may have been given or bought at a rummage sale, with fabrics like ribbons and bows or lace and lots of sparkly old rhinestone jewellery for example to turn it into a "princess" costume.
You could hot glue sequins or fake craft gems all over it, or make a "tiara" with hair combs covered in sequins. Or, it could be a "good witch" costume too; a wand is easily made with a tin foil star cut-out and a plain drinking straw.


Have you ever made a costume for yourself or someone in your family? What were your best resources?
Do you have a great tip or story about homemade costume making for any event or occasion? Share it!
What Other Visitors Have Said
Click below to see contributions from other visitors to this page...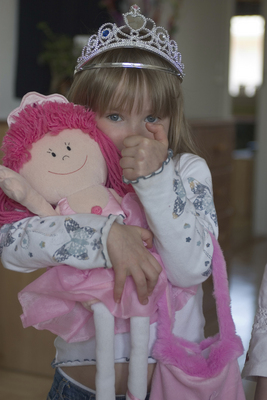 We could all take a lesson from a little girl named Emma Rose Shapiro, who has recognized that some children really have nothing at all to start with, and in her town, has organized for a great cause.
Her story might inspire you to start up something like this where you live. It's a wonderful thing to do, which gives kids who have no resources an opportunity to participate in and enjoy Halloween or any costume event as every child should.
And, it goes without saying that this is a wonderful contribution to reducing carbon footprints, by giving used costumes a purpose again to those who need them.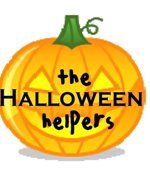 Visit Emma Rose at Halloween Helpers



Whatever homemade-costume-ideas you come up with, you should always follow a few safety tips for the person wearing it.

Re-work a mask if you have to, to make sure the person can see out the eyeholes properly. Make sure nose and mouthholes are adequate for breathing and proper ventilation. The person needs to be able to hear as well.
Wigs and facepaints might be better in the long run.
Make sure the costume fits properly and isn't too big to avoid tripping.
Make sure it is roomy and not restrictive in any way.
If this is a halloween costume for a young person or anyone for that matter, make sure there is reflective tape on it. You can cut the tape into neat shapes and they won't look out of place.
A glow-stick can also be fastened on where it's appropriate.



You still have time.
Hopefully, you now have some homemade-costume-ideas swirling around after looking at what you actually have on hand at home.
It's good to recycle, and easy on the wallet.
If you have just a little imagination and the time, the sky is the limit for what you can do with some very basic things for any costume you might need for any event.



Leave Homemade-Costume-Ideas
Return to Halloween Carbon Footprint

Return To Carbon-Footprint Home Page